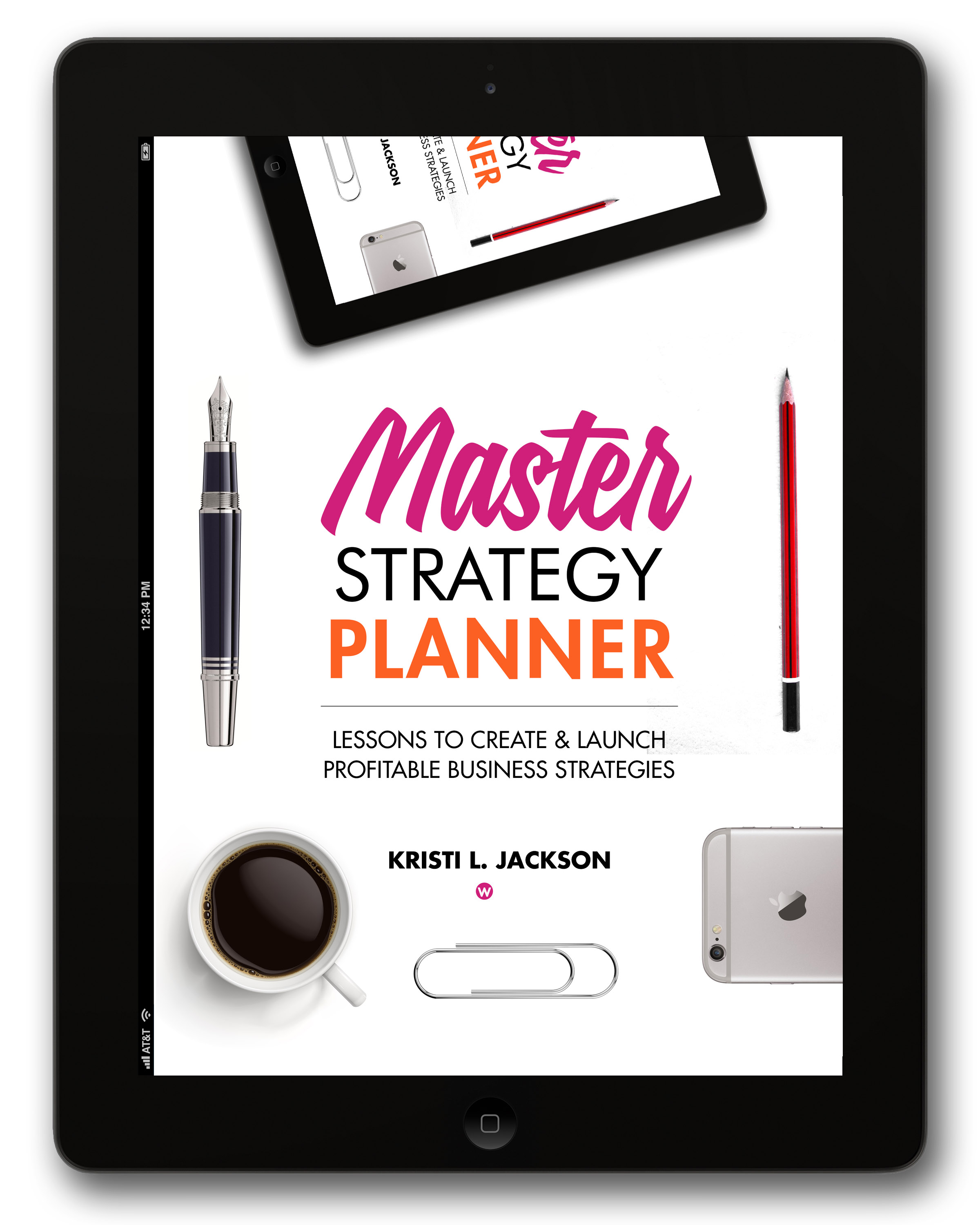 9 Business Lessons, Included Templates & Strategic Planners
Welcome to the Master Strategy Planner– Lessons to Create and Launch Profitable Business Strategies.
This book was written with the goal of walking a novice or even an experienced entrepreneur down the path of setting a specific goal, getting accountability and creating a plan for it, then building strategic profit paths and products for their business.
This planner covers the most intricate and often missed details of creating business income, determining exactly who you need to reach and how to leverage the knowledge of others, create and vet the members of your business team.
Each section of the planner has included worksheets and templates to help you build your plan while you learn.